Resume
EXPERIENCE
20+ years professional experience in Web site design and development
Highly skilled in HTML, DHTML, JavaScript, ASP, PHP, XML,WML
Adept in a variety of content management systems
Knowledgeable of Social Networking practices and trends
Competent in SEO with experience using Adobe Digital Marketing Suite — Omniture, SiteCatalyst, ClickMap
MAC and PC Experienced
Desktop applications, including word processing, spreadsheet and presentation software
Strong ability to master new skills and  technologies
Certifications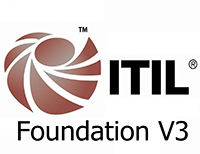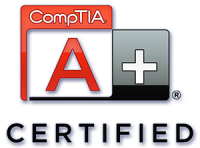 EDUCATION
Northern Illinois University
Bachelor of Fine Arts: Illustration
CAREER HISTORY
Senior Analyst Bill to Cash Communications
Verizon
May 2013 - Present
Project lead for reviewing and researching existing departmental Bill to Cash websites to assess needs and elevate usability. Redesign user interfaces and graphic elements & create processes to sustain relative content and high quality standards. Verizon sites are hosted on various platforms depending on the needs of the sites. Current projects are using Drupal, Wordpress and other front-end tools and techniques. Under my direction, the Verizon Fraud Internal Web Site project was successfully delivered & met all deadlines and maintained a high level of quality increasing hits to site over 500%. The site has been recognized at one of Verizon's top 10 internal websites and used as a model for best practices and quality design.

Project Management and development of communication strategy for all Verizon Fraud and Verizon Bill to Cash segments.  Work with the Executives, Verizon Partners and vendor partners to develop and execute communication plans, research topics, gather photos and video, and use that information to conceptualize, design and produce key communications to all segment/enterprise publications. This information most often contains confidential information. Develop and manage effective relationships with other Verizon departments. Develop internal and external presentations for Executive Leadership. Capture and deliver reports to senior executives on the effectiveness of key communication initiatives.
UX Developer / Designer - Business Analyst
Global Business Technology Solutions
Walt Disney Parks and Resorts
May 2006 - May 2013
Designed and Developed the Guest Information Section on the Walt Disney World and Disneyland Intranet site. The sites deliver information for over 75,000 cast members (employees). This included the strategic, tactical and graphical communication initiatives of many departments. The Graphics where created using Adobe Design Suite. The interface was developed applying new and innovate communications and cultural approaches of responsive web design using OpenText Enterprise Information Management system, DHTML, HTML5, CSS, JavaScript, ActionScript and Flash with an emphasis on guest/customer service. I was responsible for developing site usability when using JAWS screen reader and checking for Sect. 508 compliance following W3C UAAG 2.0 Guidelines. The site was updated frequently, using SEO metrics from Adobe Omniture. Feedback from key stakeholders and users was also sought out regularly to continually improve navigation and accessibility.

Developed and implemented a communication delivery system aboard the Disney Cruise Line Ships. The system delivers content from one centralized data source to communicate to, but not limited to, all frontline guest communications. This industry first, and customized solution, utilizes OpenText (Vignette) Content Management, XML services, JavaScript, and InDesign Desktop Publishing solutions to place content into print, digital signage and mobile applications. The end result enables the guest communicator to edit, organize and integrate complex schedules into a fully formatted document created automatically with the push of a button. The solution drove improvements to the business by reducing creation time by 40%, and reduced errors.
Multimedia Specialist
Disney Reservation Center
Walt Disney Company,
May 2003 - May 2006
Developed interactive multimedia training and communication, which included Video, Interactive animation, application simulation, games, and marketing information to be used by the Disney Reservation Center call center. Managed Disney Reservation Center information in a custom content management system to be used by the DRC Representatives while on call with guests.
Adjuct Instructor, Web Technologies and Design
International Academy of Design and Technology
5959 Lake Ellenor Dr., Orlando, FL 32809
Jan 2003- May 2005
Instructed college course curriculum in Web and New Media Development. Responsible for creating lesson plans, managing daily resources and reports. Worked with 40- 50 students per semester troubleshooting student work and team projects. Ensured students had an understanding of the software development process, particularly as it relates to web-based applications. The courses I delivered covered topics including search engine optimization, web industry trends, technologies and solutions. I consistently received high ratings and student praise.
Contract Instructor, Certified Internet Webmaster (CIW)
Various Locations
Feb. 2001 - May 2005
The Training Solutions Group, 630 Colonial Park Drive, Rosewell, GA,
(actual teaching location: ATT Corp Offices, 3200 Lake Emma Rd, Orlando FL)                                    
Knowledge Alliance, Oak Brook IL 60523
Absolute Solutions, Inc., Bloomingdale, IL 60108
I/Tech, Frederick, MD 21701, (actual teaching location: Wilber Wright College, Chicago IL)
Instruct certification courses in: Master Internet Webmaster Master Internet Designer, Master Internet Developer. Classes consisted of HTML, CSS, Javascript, Networking, Server Technologies, E-Commerence.
Systems Trainer
Pindar Systems, Chicago IL 60610
June 2001 - Oct. 2001
Trained technical and non-technical users on multi layered catalog publishing software that utilized Quark Xpress and Oracle databases.
Webmaster
Cycborg Systems, Chicago IL 60606
Sept. 1999 - Feb. 2001
Cyborg Systems, Chicago IL 60606
Developed and maintained Cyborg's internal Intranet and external web site www.cyborg.com and corporate extranet. Worked closely with Graphic Designers, Digital Project Managers, Marketing Directors, and Account Managers to ensure consistency of marketing campaigns and brand presentations that were aligned with Cyborg strategies.
Cyborg Systems was a Human Resource Software company that was acquired by Hewitt in June of 2003.
Internet Technology Instructor
CIW Certified (Formerly Prosoft Training)
Feb. 1997 - Sept. 1999
I was one of the first 20 trainers to be certified to teach the Certified Internet Webmaster (CIW) curriculum. I delivered courses for web site development including the site development process, customer expectations, and ethical and legal issues of Web development. More advanced topics included extended technologies, image files, GUI site development applications, and site publishing and maintenance. Current issues in Web design, including the extensibility of design tools, compatibility of these tools, open-source applications and the functionality of current Web browsers.
Marketing Specialist
Joliet Junior College, Institute of Economic Technology,
Joliet Illinois 60431
Sept. 1991 - Feb. 1997
Graphic design of marketing material for noncredit classes and business seminars. Prepare all prepress work for delivery to printing vendors. Review printer estimates/bids and select most cost effective options.  Home page development for local businesses                             Instruct noncredit classes on desktop publishing, Microsoft Office titles and Presentation software.